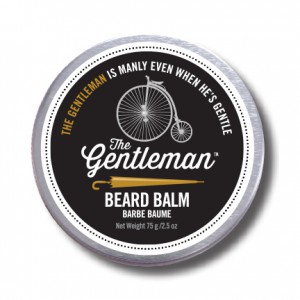 The Gentleman: Beard Balm
The Gentleman is a very lightly scented beard balm. Light citrus notes.
We all know beards are babe magnets, but their pull is so strong, they can also attract the odd crumb, stench and split end.  Is that a reason to go barefaced?  Hardly.  Walton Wood Farm's new Beard Balm conditions, nourishes and refreshes your beard or moustache (and that baby face underneath).
Available on backorder
Product Description
Net Weight 75g / 2.5 oz
The Gentleman will get your handlebar on point.