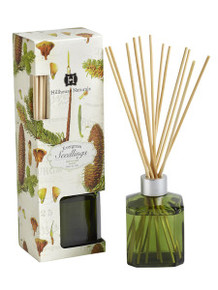 Hillhouse Naturals: Evergreen Seedlings Diffuser
Experience whispering pine, spruce, juniper and cedarwood with this 5 ounce green glass diffuser from the Evergreen Seedlings Collection. Our best selling holiday fragrance.
Diffuse time 3-4 months. Made in the USA.
3 in stock (also available on backorder)
Product Description
EVERGREEN SEEDLINGS DIFFUSER IN GREEN BOTTLE 5OZ.